In support of the philosophy of My Human Kit and FabLab Shinagawa, BNP Paribas became the special sponsor of "Fabrikarium Tokyo 2023" organized by the two organizations and carried out employee volunteer activities so that all people can lead an enriched life in their own way and realize their dreams.
"Fabrikarium" is another name for "Inclusive Makeathon," a term coined from combining the words "make" and "marathon."

The Inclusive Makeathon, which BNP Paribas supports globally, utilizes technology such as digital machine tools, including 3D printers, to create tools that people with disabilities, known as "need-knowers," and their supporters really want. The event held in Tokyo for three days from May 4 was the first such event held in collaboration by Japan and France. The 50 publicly solicited participants and BNP Paribas employee volunteers acted as a bridge between the two countries. There were six need-knower participants with disabilities due to congenital or acquired functional disabilities, and they each had their own dreams, such as wanting to cut and eat steak by themselves or feeling the joy of cutting things with an "unsharp knife."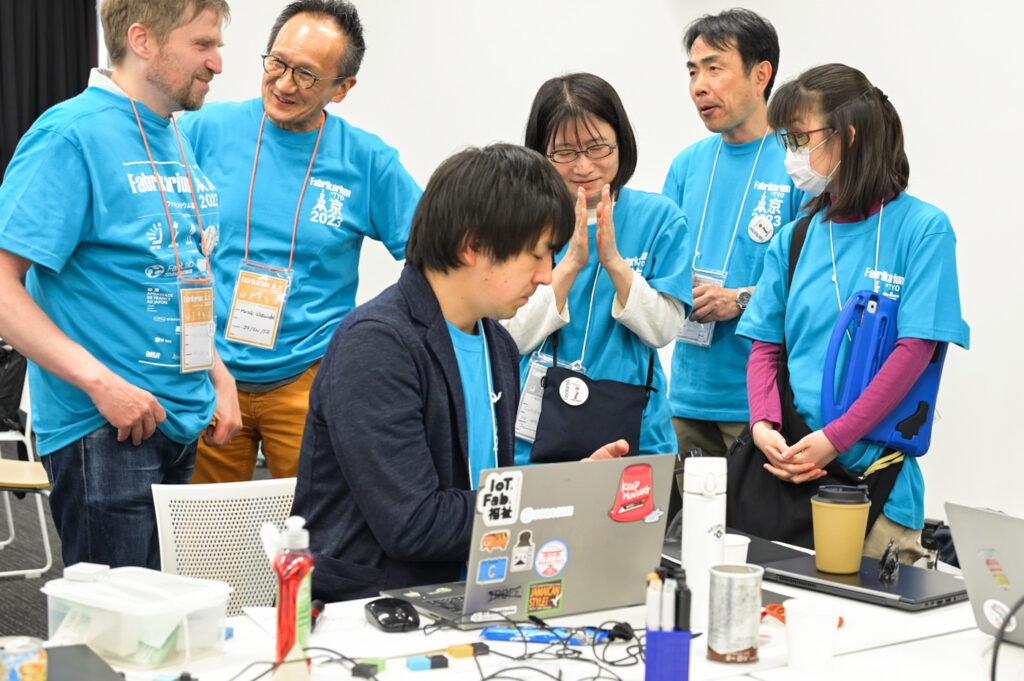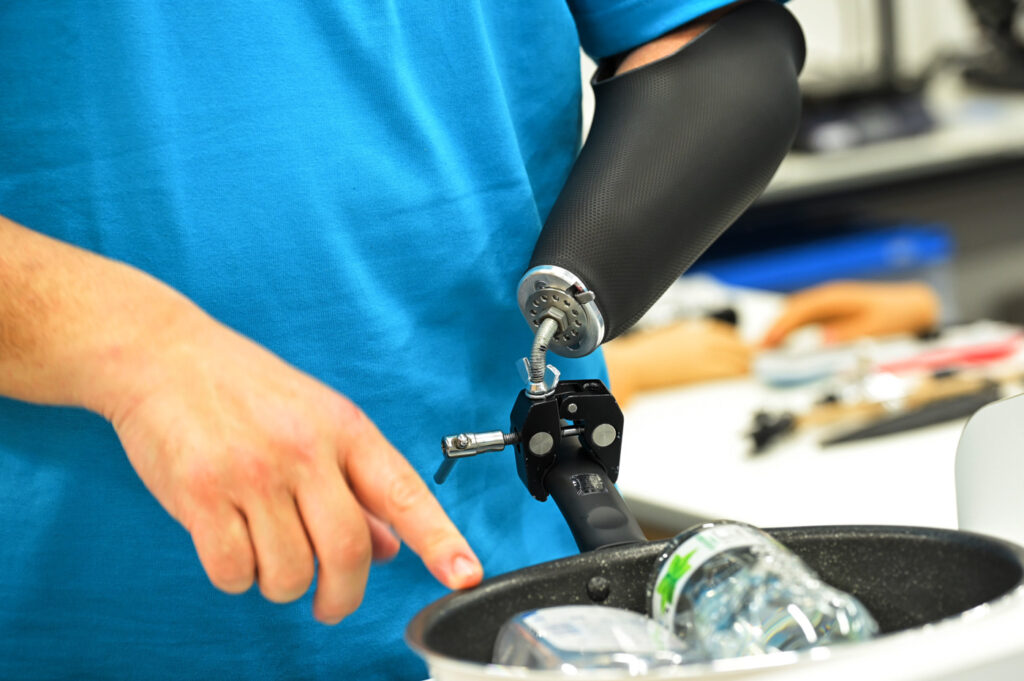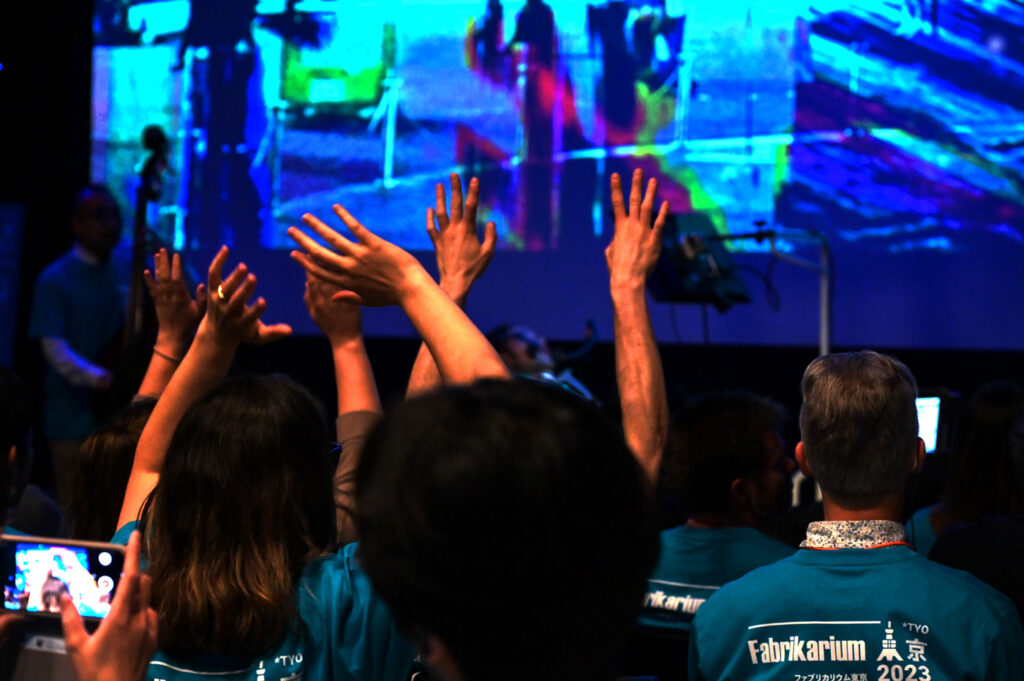 The event began with interviews about the dreams of the need knowers by each team, followed by discussions of ideas for the tools needed to achieve these dreams, and then the actual creation of tools using technology, ending with presentations of the results.
While English was the common language, BNP Paribas employee volunteers acted as language bridges so that the French and Japanese participants could communicate smoothly using their first language. The participants also rushed to buy tools to realize their cross-country ideas with creativity and went through many trials and errors and discussions to realize the dreams of the six need- knowers.
At the presentations of the results on the final day, each of the six teams presented the results of their efforts. There was lively communication, with the audience voicing their surprise and the participants posing questions. During the live performance, the music engaged the participants in the audience and created a sense of unity.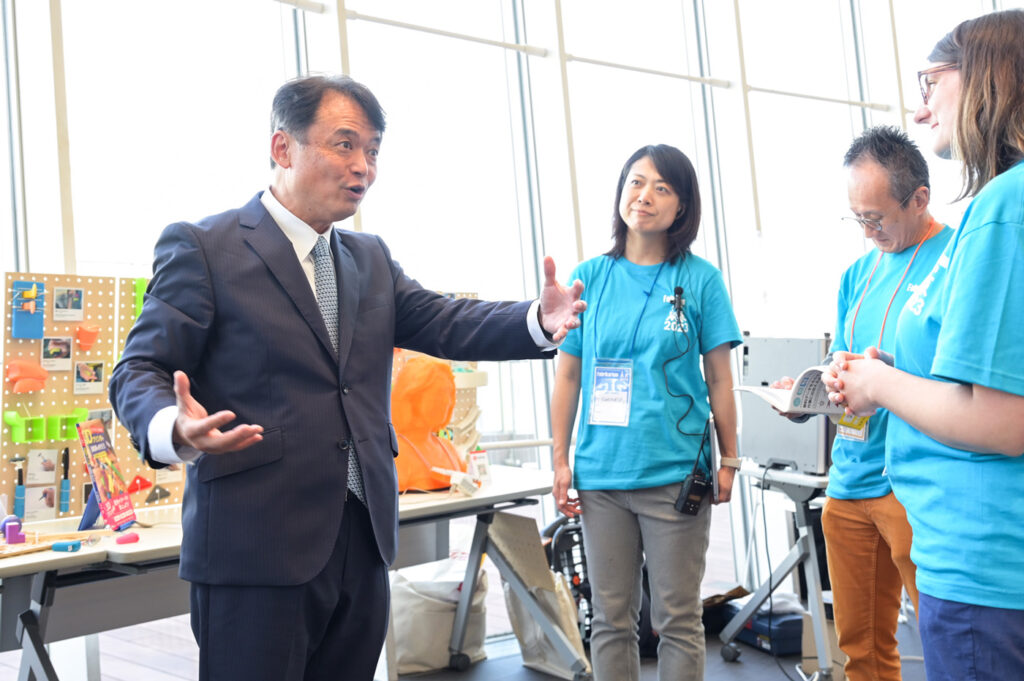 Daisuke Toki, CEO and Representative Director of BNP Paribas Asset Management commented as follows:
"It was really impressive to see the participants from France and Japan meet for the first time at this event, and after three days of repeated discussions and trial-and-error, create something that people with disabilities really want. BNP Paribas employees who participated in the event as volunteers and I myself acquired a lot of insight by listening to the voices of the participants directly. I hope that many people will see and experience this wonderful initiative. BNP Paribas will continue to support the enhancement of the wellbeing of each individual."
BNP Paribas acts with strong conviction, driven by its corporate social responsibility to have a positive impact on its customers and society, and as a guide for all its activities. As a leading financial institution in the European Union, our group is committed to building a society in which all people can live their lives to the fullest, transcending national borders and acting as a bridge between countries.
"Fabrikarium Tokyo 2023" Organizers: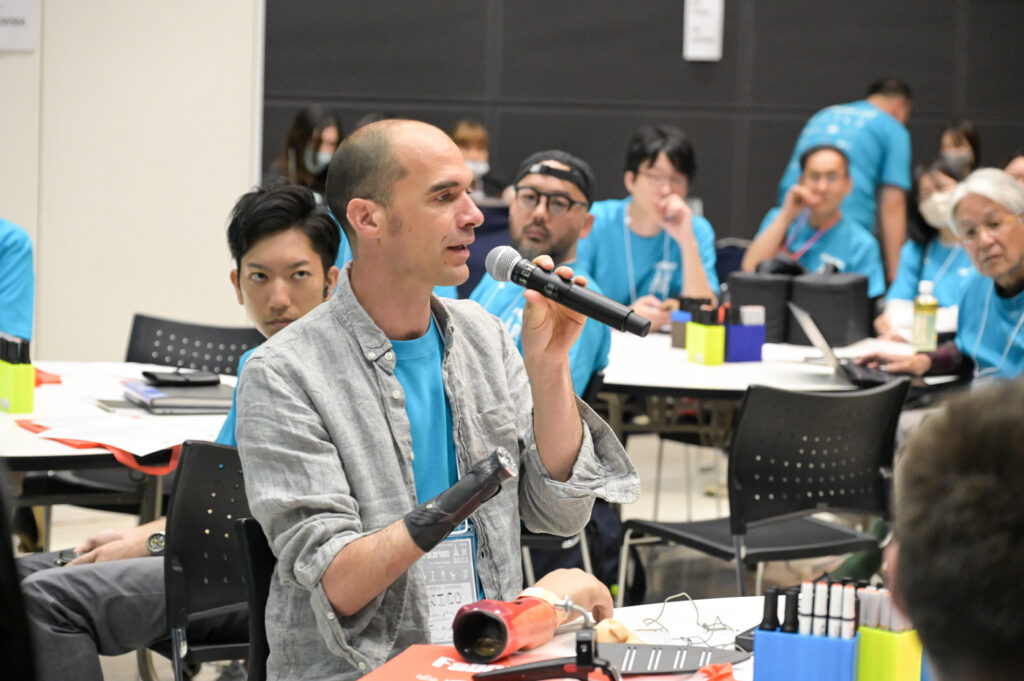 BNP Paribas Group in Japan has joined a heartfelt "Hospital Art" project in partnership with Kei Tanaka, Associate Professor at Tokushima University and artist, Koichi Nishimura, known for his artwork made with masking tapes.
The project named, "Coeur Résonnant", which translates to "Resonating Heart", creates colourful and soothing artwork that is donated to the Japanese Red Cross Tokushima Hospital in Tokushima Prefecture, to help soften the often stressful hospital experience. The concept of hospital art is not new; it is already established across the world, particularly in Europe.
Faced with the need to bring awareness around the healing power of art and enhance the skills of artists, Associate Professor Tanaka launched this project in 2018 at the Tokudai Hospital Art Labo. Together with students and teaching staff, they have been designing hospital art since its inception.
"Our goal is to curate fresh, innovative ideas and techniques, taking art to a new level while maintaining our quality of work. Furthermore, we want to bring comfort and love to the people who need art the most by accelerating the dissemination of hospital art," said Associate Professor Tanaka.
"Coeur Résonnant – Messages Delivered with Masking Tape"
The Covid-19 pandemic has brought about many challenges, not least to the healthcare heroes. With the lead and support of renowned artist, Koichi Nishimura, hospital volunteers and BNP Paribas employees and their families joined together on 7 August 2021 to create masking-tape artwork in the shape of one big heart which will stand over two meters high. The big heart artwork will be donated to the Japanese Red Cross Tokushima Hospital (Komatsushima, Tokushima Prefecture) in autumn this year.
BNP Paribas Group believes that the small things go a long way. By contributing to this unique creation, our employees are taking art to a new level, to a place where it can be of human value and in an environment that will give comfort and hope to the frontline healthcare workers, patients and families.